The age long debate has been HBCU or PWI (Historically Black Colleges and Universities/Predominately White Institution). People have some very strong opinions about which institution is best for educating black young adults and biases lie on both sides of the argument. Being as though I attended both a PWI and HBCU for undergrad, I feel I offer a unique perspective on the matter. I started off my undergrad career at Thee Howard University in the Nation's capital, Washington, DC. Life was good there. I made lifelong friends and there was a sense of self-awareness in me that I don't think would have been awakened had I not attended Howard. #StayWoke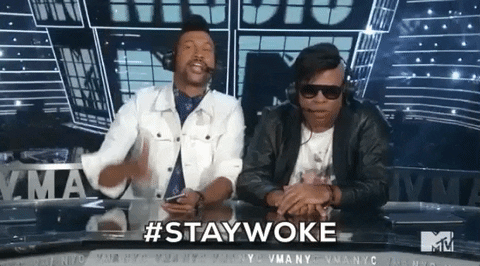 Fast forward to junior year when I transferred to the University of Missouri, Columbia and let's just say life was a LOT different. The campus was HUGE, beautiful, and vibrant, with state of the art workout facilities, I mean the list goes on. There were tons of people EVERYWHERE; and let me just say, this was a bit of a culture shock for me. Don't get me wrong, I went to the most diverse high school in Michigan which gave me exposure to people of various cultures and backgrounds. But making the switch from seeing 99.9% of people that look like you all the time to seeing maybe five or six people like you a day can be a bit of a shock. Nonetheless, Mizzou offered a lot of great opportunities and experiences that I may not have encountered at Howard.
When I got to Mizzou things were rough to start. I got there as a junior so people had already made their friend groups and it was a bit difficult to figure out how I could relate to a lot of the people that I encountered. I joined the Track and Field team as the team manager and met some great people that way but had it not been for those strong friendships I honestly don't think I would have made it to graduation.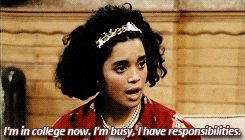 Being the minority in everyday life can be hella exhausting. By leaving Howard, I left behind that sense of security and comfort that I had being around people like myself. I will say that I don't think one institution is more diverse than the other. And before you start thinking,  "ohh this girl is crazy" let me explain.
Going to an HBCU , yes most people are of African descent but you literally encounter so many black people from different backgrounds, cultures, countries and social classes that it's as if you were attending any other institution that is not predominately black. The curriculum is not that different. I wouldn't say that either school is harder than the other. Math is math, science is science and the arts are the arts. There are going to be small variations at any institution but overall school is school and you have to put in the work.
Parties on the other hand couldn't be more different. I'd choose a party at an HBCU anyday. There's just no comparison. Most of my best memories of turning up have occurred at HBCU's.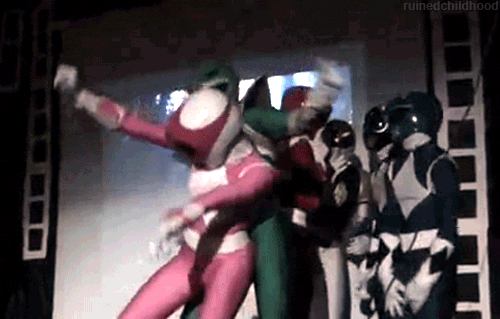 On to experience, the experience at both institutions is ENTIRELY different. I would pick the Howard experience over the Mizzou experience any day and twice on Sunday. Yes, Mizzou may have a bigger name amongst the majority of Americans, nicer facilities and a much larger student population but NOTHING and I mean NOTHING beats the vibe, sense of community, and feeling of home at Howard. Being at Mizzou I felt like an outsider on a daily basis. The people and faculty were nice and all but it just didn't feel familiar, comfortable or like home, even after 3 years of being there. I'm not sure if it would have made a difference if I started at Mizzou, but I can say my college career overall would have been Blah had Mizzou been the only school I attended.
Ultimately I graduated from Mizzou, it was hella cheap compared to Howard. But I will always remember and miss my time at Howard and lowkey regret my decision to transfer. I met some amazing people at Mizzou, people that I know will be lifelong friends and I grew up at Mizzou. But, Howard will always have a place in my heart. Not to mention me and my momma still gotta pay back those loans from Howard lol. Still looking for someone to hack Sallie Mae. Not really…but I meannnnn if you know someone.
I would encourage any young adult to attend the institution that is A.) offering the most money, B.) proficient in their chosen field of study and C.) the institution that gives you that sense of home. After-all, you will be spending 4+ years there and be giving them hella time, money, sweat and tears. BUT I honestly believe that all young black adults/professionals/people should experience an HBCU. They have been educating us for over a century when other institutions wouldn't accept us and a lot still don't.
I'd love to hear other people's experiences in college. Leave some comments below and let us know what y'all think! You rocking with HBCUs? Or you rocking with PWIs?