Dating can be tricky, especially for us millennials. If you've watched any of our videos, it's clear that men and women are on different pages about the whole subject. Essentially, the rules have been thrown out and you have to feel your way through. So, it got us thinking about awkward experiences with the opposite sex.
We're sharing some uncomfortable encounters that hopefully you can relate to. Seriously, we're praying y'all can relate so we can feel better about this.
Pa'Reesha. So, a while back when I was working in a hospital me and some coworkers went to get snacks at the concession store. It was a normal night at work, I was minding my business trying to pick out a cookie with the best softness-to-size ratio when I kind of noticed this guy looking in my direction but I didn't think much of it because there were snacks everywhere; I just figured he was looking for something. So, I got in line, paid for my cookie and started walking out. Homie comes up to me, compliments my hair and proceeds to ask if he can touch it. I said sure, I'm used to people asking about my fro and he was respectful so I didn't think much of it. BUT then, homie proceeds to smell his hand after touching my hair. So, me and my coworkers are standing there like…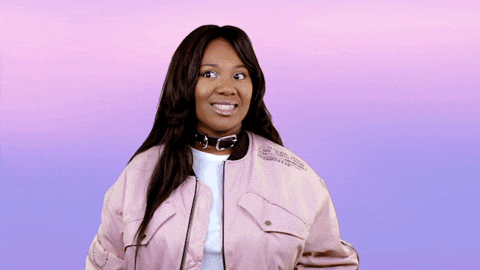 He proceeds to comment on how soft my hair is. I was a little creeped out, like bruh why you smelling your hand? Then he asks if I have a boyfriend and whatnot. I tell him yes, bae is a lucky man and that surely he'll find a lady. I was just perplexed that homeboy smelled his hand? What did he think he was gonna smell? Surely he didn't think the coconut oil and Cantu would transfer to his hand. Idk? it was just a little weird.
Noelle. In high school I considered myself to be the Robin Hood of dating. Meaning, I got my heartbroken once and I told myself "never again." So, I started talking to different dudes with the intent to toss their hearts in the dirt and move on to the next.
Anyway, in tenth grade, I was talking to this guy who I agreed to go on a date with. We went to The Grove, aka the spot for Los Angeles teenagers, and walked around. I'm a sucker for views so we went to the top of the parking lot which has an amazing view of the city.
With the romance of the LA skyline and a crisp summer breeze, my date proceeded to kiss me. Everything was fine and I even considered taking this guy seriously for a second. UNTIL, he leaned over the side of the eight story parking lot and threw up. Yes, like vomited. Obviously, my ego was bruised but that didn't stop me from asking him what the deal was, to which he replied he had some McDonald's earlier and it had his stomach upset. To make things worse, he tried to go back in for a follow-up kiss.